Hundreds of New Products, Expanded Material Options, Game-Changing Innovation
Reputation is everything. You may know us best for our taps, but for over a century EMUGE-FRANKEN has been developing and manufacturing milling tools — a wide range of solid carbide and HSS end mills, PCD and CBN inserts, and milling cutters with indexable inserts. In 2016 EMUGE-FRANKEN pioneered the development of Circle Segment Technology, introducing game-changing advancements for milling applications.

Today, we are excited to announce the launch of our first North American end mill catalog. The NEW Catalog 420 features thousands of new items ranging from general application to material-specific cutters. And, just as you would expect from EMUGE-FRANKEN, our full end mill program is supported by a national team of technical sales and in-house milling application and programming experts.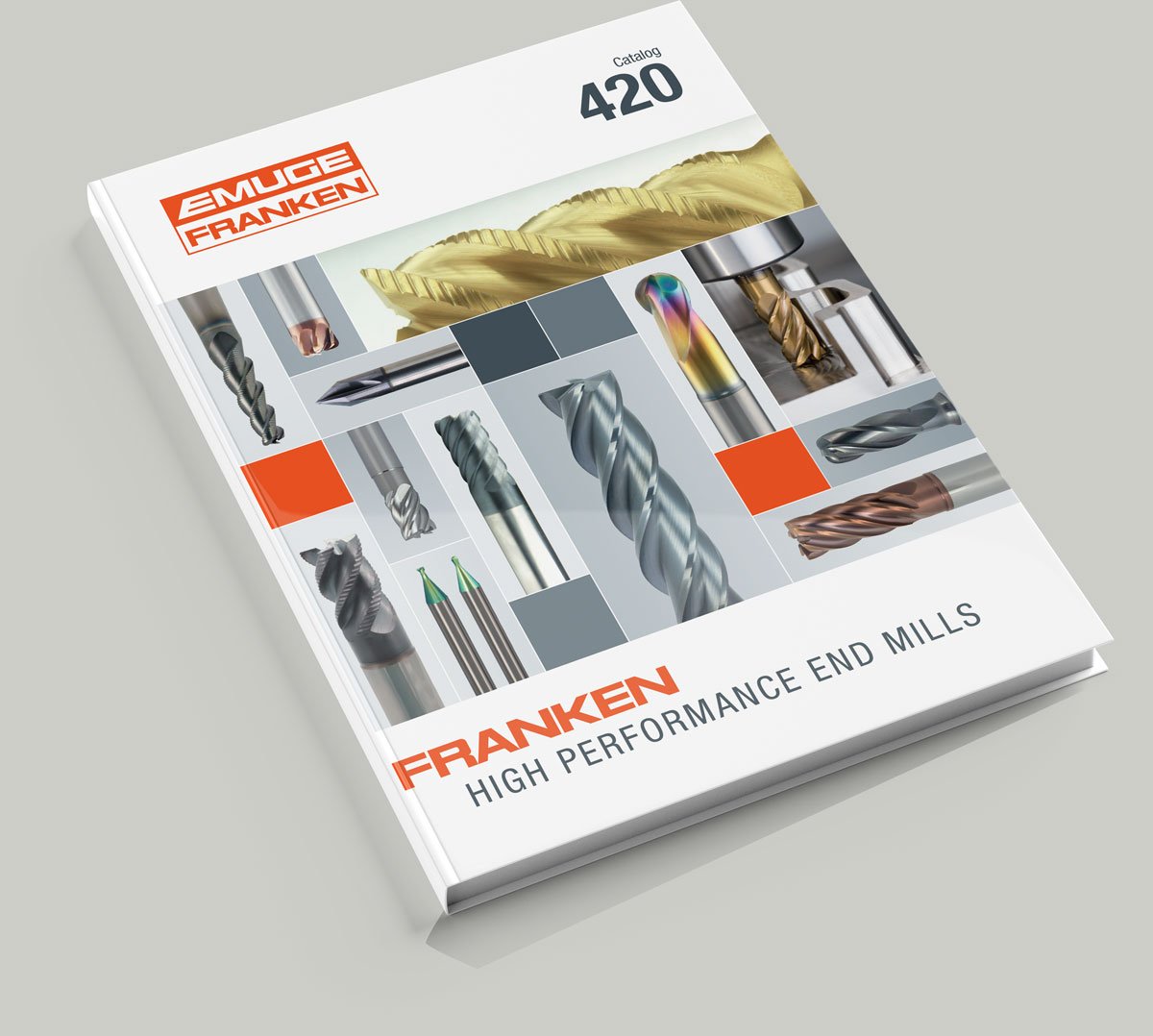 Standard end mills featured in the catalog are stocked and ready for shipment.

The newly expanded 50,000 sq. ft. EMUGE-FRANKEN U.S.A. headquarters manufactures Made in USA end mill standards and specials within the EMUGE-FRANKEN milling tools portfolio. In addition to manufacturing, we also offer a full tool reconditioning and tool modification program from our state-of-the-art manufacturing facility in West Boylston, MA. We offer quick turnaround and shipping – a great option for generating instant cost savings!

To learn more, visit www. emuge.com or call 888-323-3013.