Milling complex parts? Maybe it's time for some complex end mills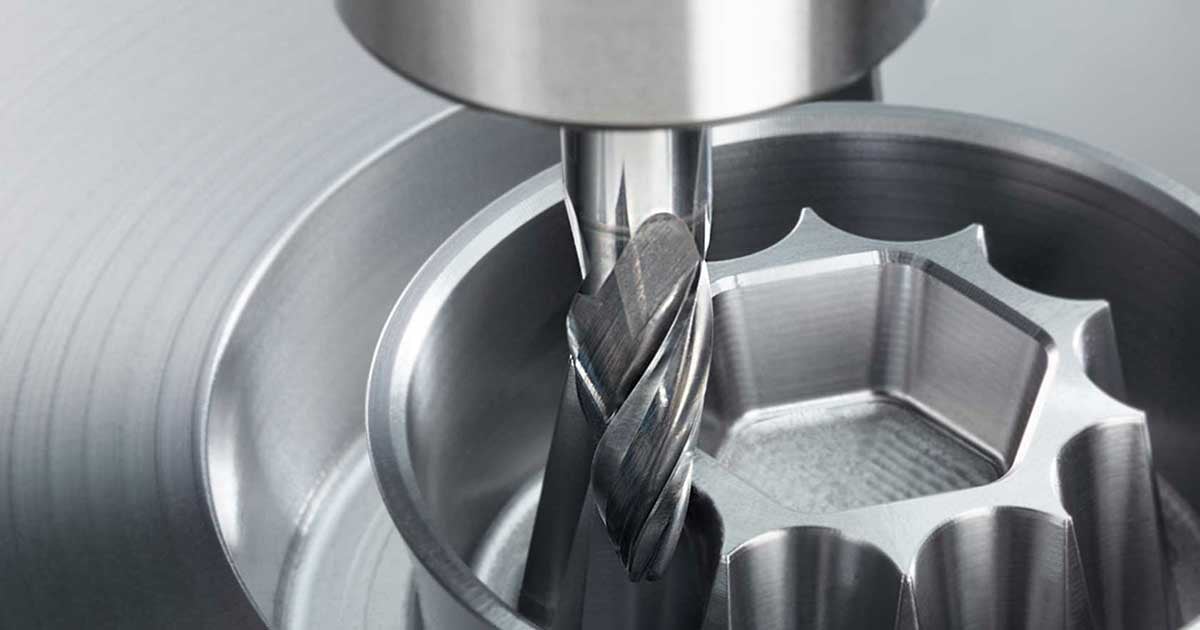 Does your shop machine mold cavities? How about hip and knee implants? Blades, blisks, or similar turbine components? If the answer to any of these is yes, here's one more question: how would you like to reduce cycle time by up to 90% on these and other complex shapes, while also improving part quality and tool life?
Doing so doesn't require investment in a new machine tool, although shops with five-axis milling capabilities stand to gain the most benefit. It probably doesn't need new programming software either, but it might. What is required is a willingness to change, a little application advice, and an end mill that many in the industry refer to as a barrel cutter.
What's in a name?
Technically, that term is inaccurate, even though end mills with barrel shapes have existed for more than twenty years. First developed by the aircraft industry for cutting the inside of concave surfaces, circle segment cutters are poised to change how we machine a whole host of parts, just as CNC machine tools did roughly five decades ago.
You might be wondering—if circle segment cutters offer 90% or greater reductions in cycle time, not to mention smoother machined surfaces and better tool life, why did they take so long to become the next big thing in machining? The answer is two-fold: mathematics, and motion control.
The math part of the circle segment equation is due to the intense processing needed to calculate the toolpaths for a cutter whose functional radius measures one-meter or more, but is only a tiny fraction of that in diameter. Even more challenging is a need to accommodate the tangential but much smaller radii at the tool's tip or outer edges, depending on the style of circle segment cutter. More on this shortly.
Overcoming obstacles
It's only within the past decade or so that CAM providers have developed the algorithms required to perform this not-insignificant task. It's needed substantial collaboration with those who manufacture circle segment cutters, which until quite recently was limited to EMUGE Corp. Open Mind with its hyperMILL product has taken a leading role in this endeavor, working with the cutting tool manufacturer at its headquarters in Germany, followed by Mastercam developer CNC Software, here in the United States.
Other CAM developers, recognizing the enormous potential of this novel technology, have either developed competing solutions or are actively pursuing them, just as numerous cutting tool suppliers are eagerly jumping on the circle segment bandwagon. None, however, have the experience and product depth available to EMUGE customers.
Better motions
The second roadblock has been motion control, or more specifically, the machine tools themselves. Again, the toolpaths used to machine turbine components and bone implants are typically complex, and most easily realized on five-axis machining centers. These machines' rising popularity has opened the door wide open to circle segment cutting, as has the ever-increasing quality of CNC machinery, its servo systems, and the control technology needed to interpolate circle segment toolpaths.
That's not to say circle segment cutting isn't of value on three-axis machine tools. It is, but the applications are more limited without five-axis' ability to dynamically adjust part orientation to take advantage of this non-traditional cutter geometry. We'll discuss some suitable applications for both three-axis and five-axis machining centers a little later on in this series, but we should first explain the tools themselves, and why it's a good idea to get some advice on tool selection before diving into circle segment cutting. Stay tuned..
Interested in learning more? Download the free brochure.